The "Acquire, Organize, Analyze and Deliver" framework on my main page comes from a Gartner article I read in 2015. I've used this framework in the past to try and help organize solution architecture.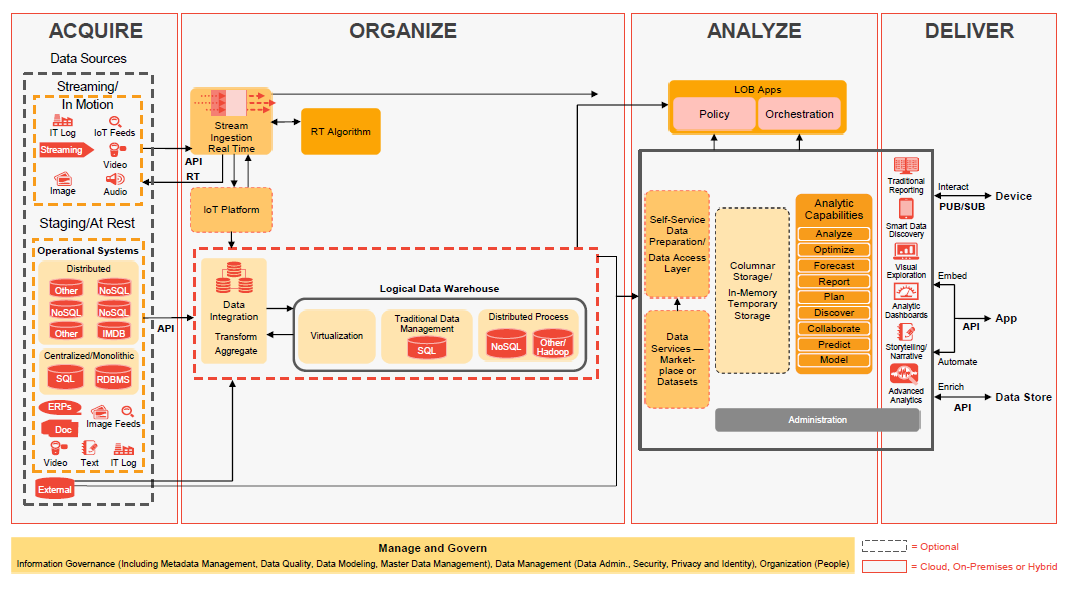 I also found this graphic particular helpful to remember where we should be headed.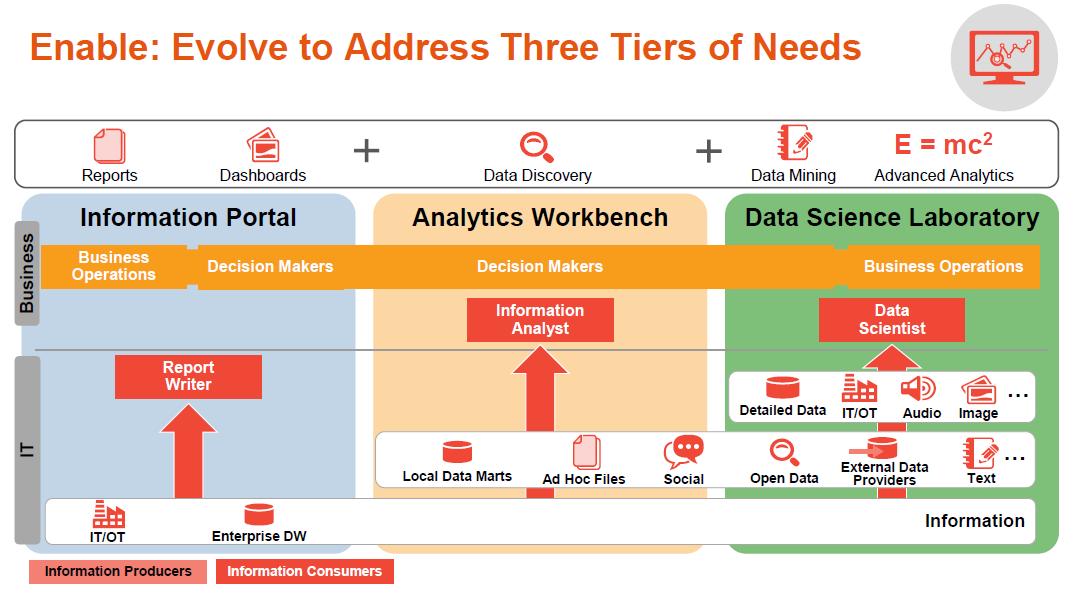 Here is the Gartner presentation mentioned above.
---